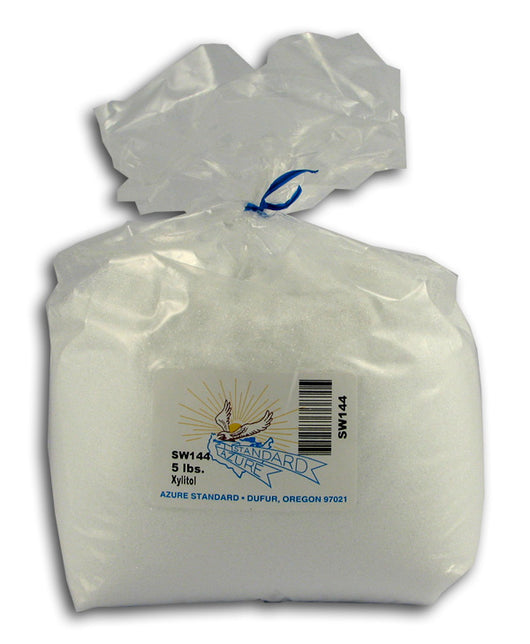 Xylitol
Regular price $30.99 Sale
---
Limited Items Selling Fast
poup with stuff in it
close
---
Xylitol
Xylitol is a natural sweetener, made from corn cobs. It is a low-glycemic product that is metabolized without insulin, making it safe for diabetics. Some people say Xylitol tastes sweeter than cane sugar.
Xylitol contains no artificial colors or flavors and no additives or preservatives. Xylitol is free of Genetically Modified Organisms (GMO's) and contains no gelatin or animal source materials. Xylitol contains none of the following allergens: Bee products, Corn, Dairy, Egg or Egg byproducts, Fish or Fish byproducts, Fragrance, Gluten, Nuts (any type), Salt, Soy, Starch, Sugar, Wheat, Yeast.
Xylitol does not require refrigeration for storage.
INGREDIENTS: Xylitol (from corn cobs).
You may use Xylitol as a spoon-for-spoon substitute for table sugar. However, many people think it tastes sweeter than sugar and therefore, use less.
It may be wise to use less at first because, in larger amounts, Xylitol can have a mild laxative effect.
Kosher OU.
Real time shoppers on site
stock running low.