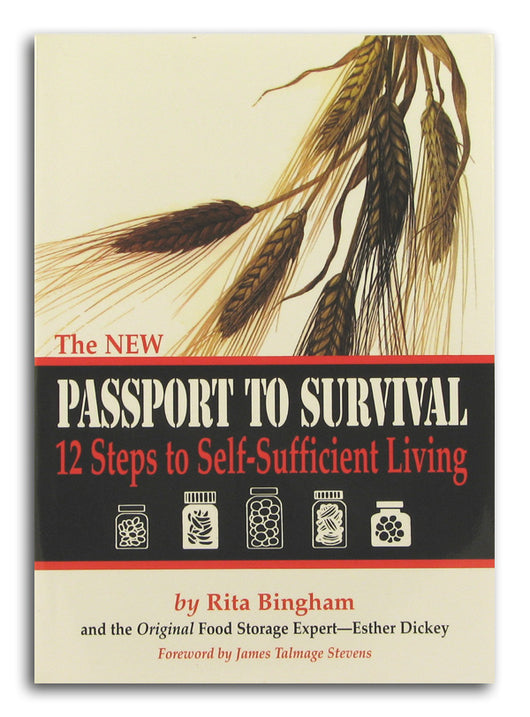 The New Passport to Survival
Regular price $16.99 Sale
---
Limited Items Selling Fast
poup with stuff in it
close
---
The New Passport to Survival
The New Passport to Survival, 12 Steps to Self-Sufficient Living by Rita Bingham and the Original Food Storage Expert -- Esther Dickey. Foreword by James Talmage Stevens.
Everyone will experience their own emergencies... Loss of income or the family wage earner; Unexpected medical expenses; Natural or man-made disasters; Interrupted food supplies; Water shortages or contamination; Power outages, and who knows what else?
This book will teach you how to prepare for emergencies BEFORE disaster strikes! What, Why, Where and How to Store; How to Choose and Prepare the Best Foods for Good Health; How to Sprout and Grow your own Food; Emergency Doctorin' for Acute Illnesses; How to Design a Food Storage Program you can USE!
Softbound. 240 pages, includes index.
Real time shoppers on site
stock running low.