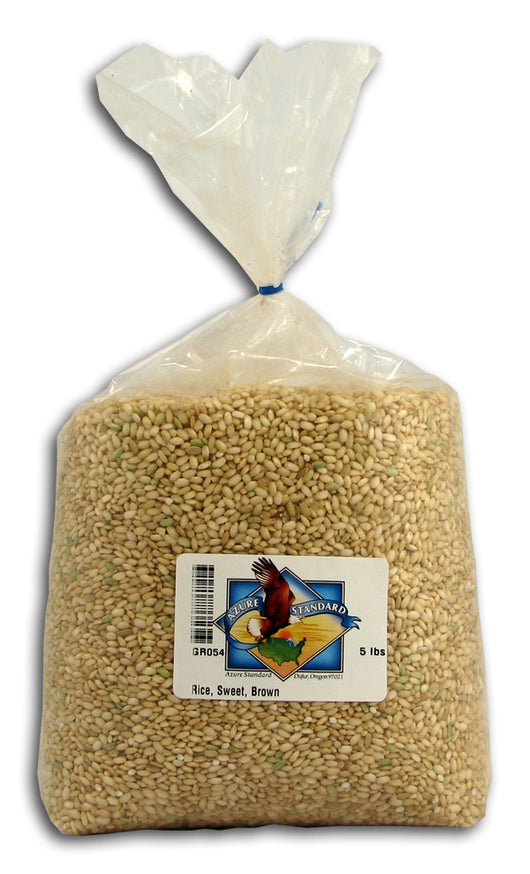 Rice, Sweet, Brown
---
Limited Items Selling Fast
poup with stuff in it
close
---
Rice, Sweet, Brown
Eco-Farmed sweet brown rice is prized for its sweet taste and sticky texture. It is ideal for use in Asian recipes and rice puddings. Our sweet brown rice has only the husk removed to insure full flavor and nutrition.
"Always in Balance with Nature:" Lundberg Family Farms has been growing healthy, high quality, great tasting rice in Northern California since 1937. Our Eco-Farmed rice is grown using a combination of eco-positive farming methods from prior generations and innovation from today. Our highest priorities include improving the soil while protecting the air, water, and wildlife.
- We return rice straw to the soil after harvest (instead of burning) to enrich the soil and protect the air and the environment.
- Eco-Farmed rice is grown with limited chemicals, allowing rice to compete with weeds and pests.
- We practice crop rotation, utilizing nitrogen-fixing crops for soil enrichment.
- We provide valuable habitat for a variety of animals. For example, migrating waterfowl rest in flooded fields during the winter and in return they help to decompose straw and improve soil fertility.
- We practice water-conserving irrigation.
- Lundberg Family Farms does not grow genetically engineered rice varieties.
- We use only natural pest control systems in our handling and processing facilities.
- We purchase green power for our handling and processing facilities.
We care for our rice from planting to packaging to ensure you always receive the highest quality rice. We hope you enjoy all of our rice products. ~ Eldon, Wendell, Homer and Harlan
INGREDIENTS: Brown Sweet Rice.
Nutrition Facts
Serving Size: ¼ cup (51.4 g)
Nutrient Amount %DV
Calories 180
Calories from Fat 10
Total Fat 1 g 2%
Saturated Fat 0 g 0%
Trans Fat 0 g
Cholesterol 0 mg 0%
Sodium 0 mg 0%
Total Carbohydrate 40 g 13%
Dietary Fiber 2 g 4%
Sugars 0 g
Other Carbohydrates 38 g
Protein 4 g
Vitamin A 0%
Vitamin C 0%
Calcium 0%
Iron 4%
Stove-top Cooking Instructions:
1 cup Lundberg sweet brown rice
2 cups water
1 tbsp. butter (optional)
salt to taste
Put all ingredients in a pot with a tight-fitting lid. Bring to a boil, reduce heat, cover and simmer 50 minutes. Do not remove lid. Remove from heat and allow to sit, covered, for 10 minutes. Fluff with a fork. A rice cooker may be used with the same water-to-rice ratio. Yield: 3 cups.
Gluten Free.
Kosher K.
Vegan.
Real time shoppers on site
stock running low.