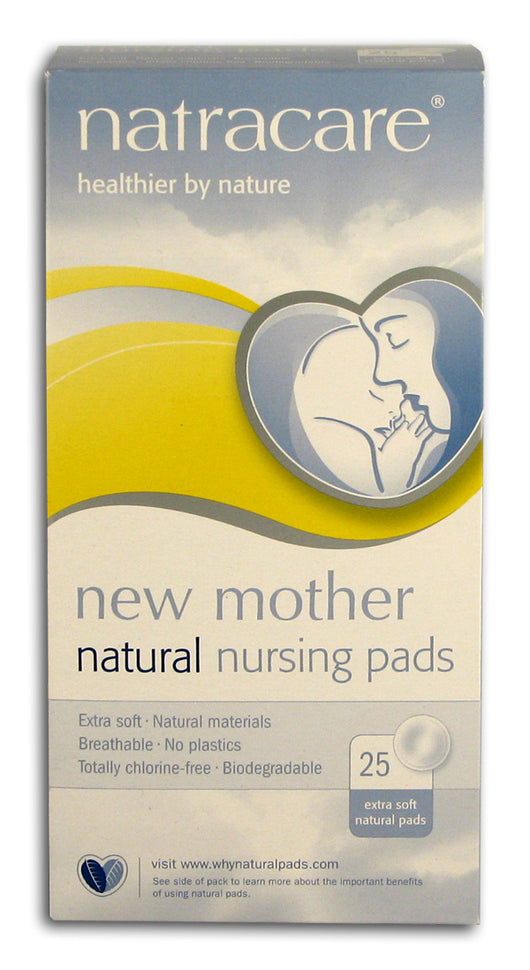 New Mother Nursing Pads
---
Limited Items Selling Fast
poup with stuff in it
close
---
New Mother Nursing Pads
New Mother Natural Nursing Pads. Extra soft. Natural materials. Breathable. No plastics. Totally chlorine-free. Biodegradable.
Cool and comfortable design to protect your clothes. Made from totally chlorine-free, natural and sustainable materials.
Natracare natural and organic feminine hygiene products were created in 1989 by Susie Hewson out of concern for the damaging effects of dioxin pollution on women's health and the environment, and today, the Natracare menstrual pads, certified organic cotton tampons, organic cotton intimate wipes and range of babycare products are available worldwide, offering women a quality natural choice.
Why natural nursing pads? Following the World Health Organizations guidance, exclusive breastfeeding is advised for the first six months of your infant's life as if provides all the nutrients your baby needs. So why does it make sense to choose a nursing pad made from natural materials? Unlike many conventional products, Natracare nursing pads do not contain chlorine-bleached materials, polyacrylate super absorbent gel or plastics which are derived from petrochemicals.
- Extra soft natural cover next to the skin.
- Cushioned absorbent layer.
- Breathable outer layer.
How to use: Place the flat side of the pad to the inside of your nursing bra. Make sure that the pad rests over the nipple area to keep you dry and comfortable. Change as necessary. Dispose into a waste bin.
Made in UK.
Real time shoppers on site
stock running low.