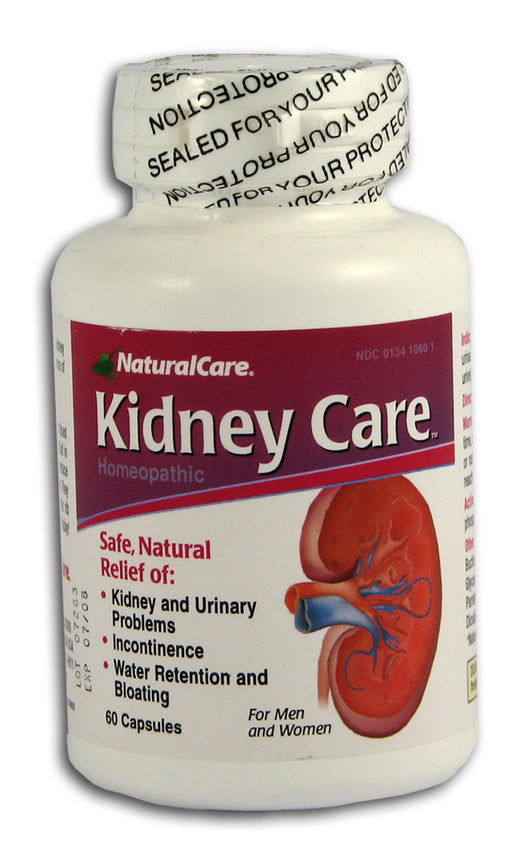 Kidney Care
Regular price $15.50 Sale
---
Limited Items Selling Fast
poup with stuff in it
close
---
Kidney Care
Safe, natural relief of: kidney and urinary problems, incontinence, water retention and bloating. For men and women. Homeopathic.
Kidney Care supports a healthy urinary function, kidney function and efficiency, and helps maintain a normal balance of fluids in your body.
Kidneys Are Essential! Your kidneys are vital, bean-shaped organs that keep your blood clean and chemically balanced, regulate the amount of fluid in your body, help to control blood pressure, and also produce hormones that are important for blood and bone formation. They are located near the middle of your back, just below the rib cage. To maximize your kidney health take Kidney care today.
Indications: For the symptomatic relief of mild kidney and urinary problems, incontinence (involuntary discharge of urine), edema, water retention and bloating.
ACTIVE INGREDIENTS: Potassium phosphate (Kali phosphoricum) 6x, Magnesium phosphate (Magnesia phosphorica) 6x, Sea Salt (Natrum muriaticum) 6x, Sodium Sulfate (Natrum sulfuricum) 6x.
OTHER INGREDIENTS: Alfalfa Powder, Ascorbic Acid, Bromelain, Buchu Extract, Cornsilk, Cranberry, Dandelion Root, Gelatin, Glycerin, Horsetail Herb, Juniper Berries, Magnesium Stearate, Parsley, Queen of the Meadow Root, Spirulina, Titanium Dioxide (Natural Mineral Color) Turmeric Extract, Uva Ursi. No chemical additives.
Directions: Adults take 2-3 capsules twice daily at mealtimes.
Warnings: If symptoms persist after a reasonable period of time, or if symptoms get worse, consult your doctor. If pregnant or nursing, ask a health professional before use. Keep out of reach of children.
No chemical additives.
All natural ingredients.
Made in USA
Real time shoppers on site
stock running low.