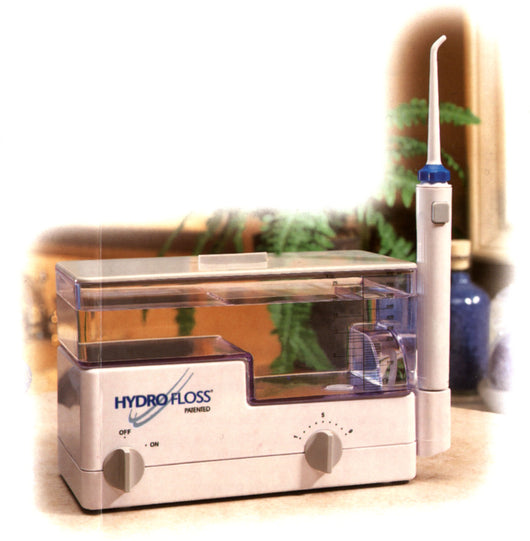 Hydro Floss Machine
Regular price $180.75 Sale
---
Limited Items Selling Fast
poup with stuff in it
close
---
Hydro Floss Machine
Since 1988 Hydro Floss has been dedicated to developing the highest quality, effective dental products available. It is estimated that as much as 90% of the population over the age of 60 have some form of periodontal disease. Dentists have fought this battle for years with minimal success due to the fact that the primary cause of the problem is a process that is continually occurring. The Hydro Floss products work to help curb this process on a daily basis.
The concept of oral irrigators is to shoot a stream of pulsating water out of a nozzle or tip. Irrigators are effective at removing food debris, germs and bacteria which remain in areas that cannot be properly cleaned by brushing and flossing alone.
HydroFloss will massage and caress your gums with a gentle pulsating stream of water. It will help or aid in controlling the formation of plaque and calculus, and will remove deposits at and slightly below the gum line. It removes food debris, germs and bacteria from those hard to reach places leaving your mouth feeling clean and refreshed. Best of all the Hydro Floss is almost twice as effective.
Real time shoppers on site
stock running low.