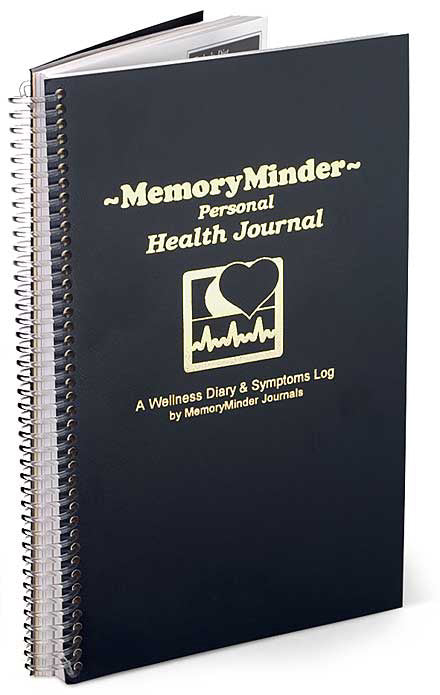 HealthMinder Personal Wellness Journ
Regular price $13.50 Sale
---
Limited Items Selling Fast
poup with stuff in it
close
---
HealthMinder Personal Wellness Journ
This checklist diary is a tried and true favorite. It provides an easy and accurate way to keep track of all the factors that contribute to health and well being. It can be used every day or simply whenever a change in conditions occur.
Keep track of vitamins and herbs, medications, pain and discomfort, flare-ups, skin changes, other symptoms, diet and exercise, blood pressure, sugar level, mood, test results and even the weather.
With the MemoryMinder your records will be organized and easy to review during doctors visits or wherever the need arises. Plus, you'll feel a new sense of control as you discover what really makes you tick.
Roomy easy to use formats with quality construction and leatherette covers with spiral binding. Convenient 8 1/2" x 6" size. 224 pages, three full months of daily records (may last longer as pages are not predated and can be used daily, weekly or whenever you wish). Vinyl pocket page for cards, photos, notes and more.
Real time shoppers on site
stock running low.