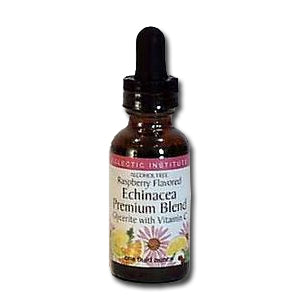 Echinacea, Raspberry, No Alcohol
Regular price $10.99 Sale
---
Limited Items Selling Fast
poup with stuff in it
close
---
Echinacea, Raspberry, No Alcohol
Eclectic botanicals are organically grown, wildcrafted or from the best available source. They are carefully prepared fresh or shade-dried. Their herbs are made with organic alcohol, the only available on the market.
INGREDIENTS: Echinacea Angustifolia root, Echinacea purpurea root, leaf & flower, Echinacea purpurea mature seed, Echinacea palida root, Echinacea tennesseensis root, vegetable glycerin 80%, Ascorbic acid, 150 mg per 30 drops, Raspberry Concentrate. Herb Strength: 1:1.2 (about 7 lbs. herbs : 1 gallon alcohol).
Suggested Use: As an herbal nutrient support, mix 15 to 30 drops in warm water and take this tea 1-5 times daily.
Keep Refrigerated.
Consult your health care advisor regarding the use of herbs during pregnancy or with infants.
Discontinue if unusual symptoms occur.
Real time shoppers on site
stock running low.