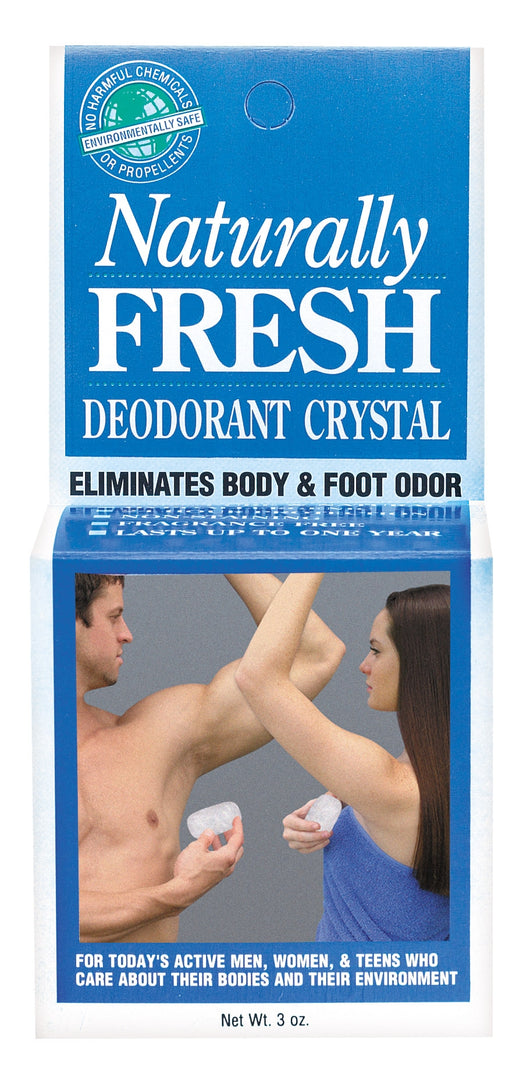 Deodorant Crystal
---
Limited Items Selling Fast
poup with stuff in it
close
---
Deodorant Crystal
Naturally Fresh Deodorant Crystal contains only natural mineral salts. These mineral salts are formed into a convenient oval shape to fit the hand. The crystals form a layer of natural 24-hour protection from the bacteria that cause body odor. There are no harmful chemicals, propellants, or perfumes, making it safe for you, your family and the environment.
The manufacturer claims that only Potassium Aluminum Sulfate is used in their deodorants which is considered to be a safe form of aluminum and has no link to Alzheimer's.
100% pure and natural, hypoallergenic, non staining. fragrance free, lasts up to one year.
Includes a free scallop shell dish.
Non-staining. No perfumes. Hypoallergenic.
DIRECTIONS: Moisten Crystal with water and rub under arms as you would any other deodorant. Be sure to completely cover the area to be protected, as Naturally Fresh forms a protective barrier against odor causing bacteria. Try this on your feet too. It does wonders for foot odor problems.
Real time shoppers on site
stock running low.