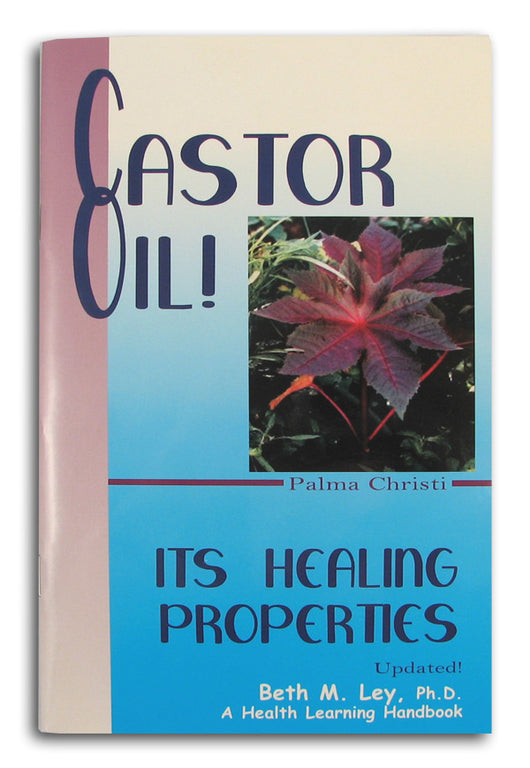 Castor Oil! It's Healing Properties
---
Limited Items Selling Fast
poup with stuff in it
close
---
Castor Oil! It's Healing Properties
Castor Oil! Its Healing Properties. Updated! by Beth M. Ley, Ph.D. A Health Learning Handbook.
This ancient remedy is still useful today in spite of all our modern medical advances. In ancient Rome, the castor oil plant was known as Palma Christi, which translates into hand of Christ. He, our eternal Healer, gave us plants and food on earth to use for healing.
Castor oil, used topically, has properties to stimulate the lymphatic system in the body and has been used for many, many years for use in massage, including applications for calluses, bunions, moles, warts, various skin conditions, tumors, cancer (skin and breast), cysts, and many other conditions.
Castor oil used in the form of packs is beneficial for a number of conditions such as constipation, various liver conditions, appendicitis, arthritis, colitis, intestinal disorder and toxemia.
Find out how to use castor oil properly, how to apply castor oil packs and how to get the most benefits from this incredible natural, timeless healer!
This book was the original Health Learning Handbook written in 1988. Since then, author Beth Ley, Ph.D. has written over two dozen Health Learning Handbooks, including the best seller, MSM: ON Our Way Back to Health With Sulfer.
Printed in U.S.A.
Softback. 27 pages.
Real time shoppers on site
stock running low.