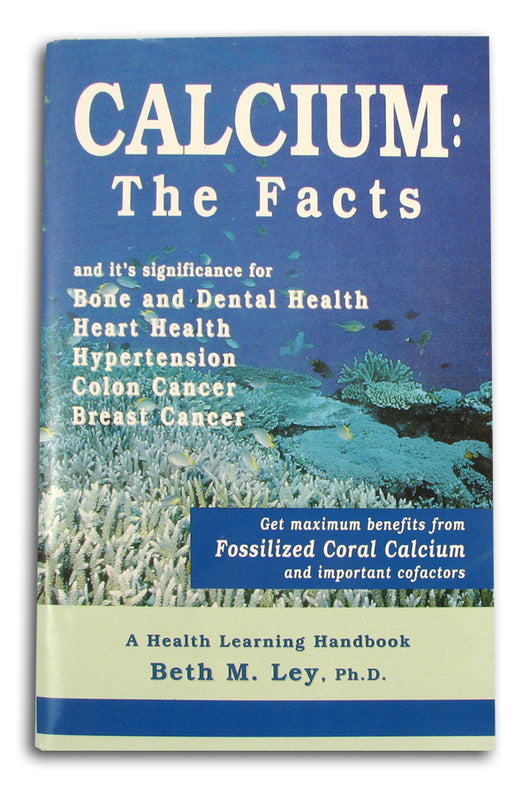 Calcium: The Facts
---
Limited Items Selling Fast
poup with stuff in it
close
---
Calcium: The Facts
Calcium: The Facts and it's significance for Bone and Dental Health, Heart Health, Hypertension, Colon Cancer, Breast Cancer. A Health Learning Handbook by Beth M. Ley, Ph.D. Get maximum benefits from Fossilized Coral Calcium and important cofactors.
Deficiencies of calcium, the most abundant mineral in the body, are linked to a number of health problems including high blood pressure, cancer of the colon, cancer of the breast, osteoporosis and atherosclerosis.
Calcium is also important for our thyroid, immune system, energy production and for cellular maintenance.
Fossilized Coral is an excellent source of usable calcium for the body. Fossilized Coral actually contains over 70 different minerals and trace minerals (all which are needed by the body), calcium is in the highest concentration.
Find out what other important cofactors you need in addition to calcium to make it work optimally in the body for you to prevent health problems and aid many problems you may have.
Printed in U.S.A.
Softback. 41 pages.
Real time shoppers on site
stock running low.