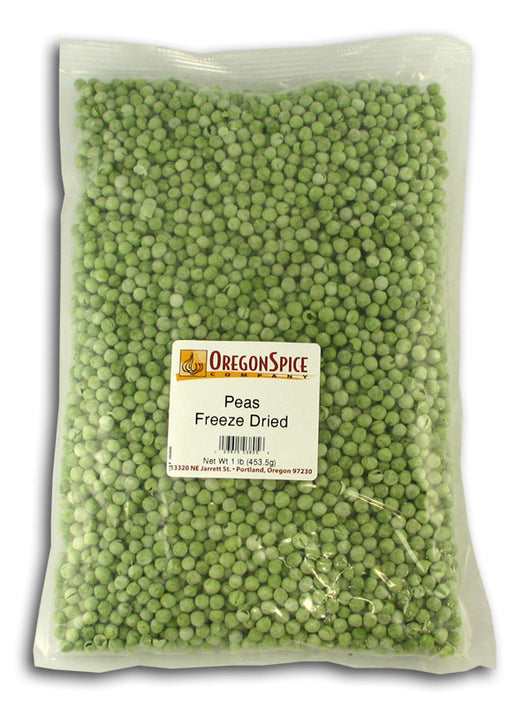 Peas, Freeze-Dried
Regular price $19.75 Sale
---
Limited Items Selling Fast
poup with stuff in it
close
---
Peas, Freeze-Dried
These green peas are dried whole. They are convenient for use in the kitchen and are fast becoming a favorite snack in their crunchy dried form. In cooking they may be used as an addition to soups and stews. Sprinkle on salads for added protein and texture variety. Ideal for food storage programs.
Oregon Spice Company is dedicated to quality control ensuring that their customers will get only the cleanest, most natural products possible; unadulterated by sulfates, irradiation, or extraneous material. They market only the freshest, highest quality herbs, spices and produce from around the world.
Real time shoppers on site
stock running low.